HubSpot Support for Busy Businesses
We'll manage and Optimize your HubSpot to get clean data, increase conversions, and save your team 20+ hours/week.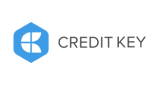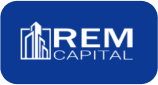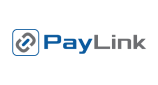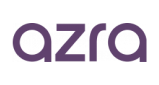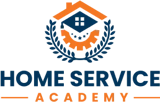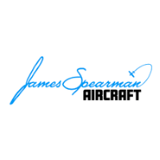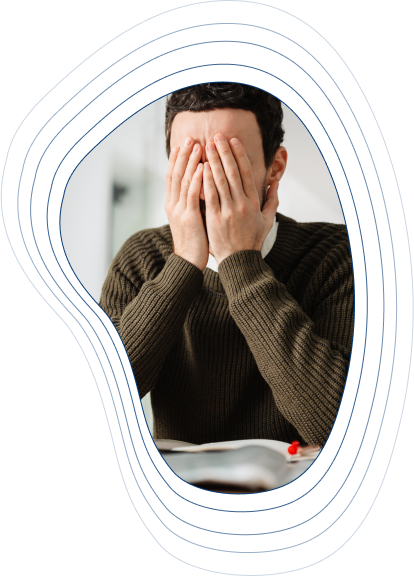 You want to hit your marketing or sales goals, but your systems are slowing you down.

There is no go-to HubSpot expert on your team who also has marketing and sales enablement expertise.

Your processes haven't caught up with the needs of your business, and you're losing sales and delivering a worse customer experience as a result.

You do not think you are using HubSpot properly for Marketing, Sales or Customer Success.
Every B2B business we've helped had one or most of these problems:

An outdated CRM not aligned with changing business goals

Inefficient system for sales outreach (like manually sifting through leads)

Ineffective marketing assets like landing pages and emails

Bad reporting that doesn't provide meaningful insights

A slow or disjointed marketing to sales handoff process

Inconsistent marketing performance

Bad data: messy lists, missing contact and company data, no automations to update records

No dedicated "keeper" of HubSpot
Fission
HubSpot experts with best-in-class Marketing, Sales, and Customer Success Experience
Our goal is to turn your HubSpot into the coveted "Single Source of Truth" for your business - across Marketing, Sales, and Customer Success.
We're not just HubSpot nerds - we're marketers and salespeople at heart. This allows us to build customized plans focused on your business' goals - not cookie-cutter projects for every client.
Need more specifics?
Our full list of capabilities
CRM Management
Marketing Operations
Sales & CS Operations
Growth Advisor
Leverage our expertise and reclaim your time.
Hello! I'm Connor,
the founder of Fission.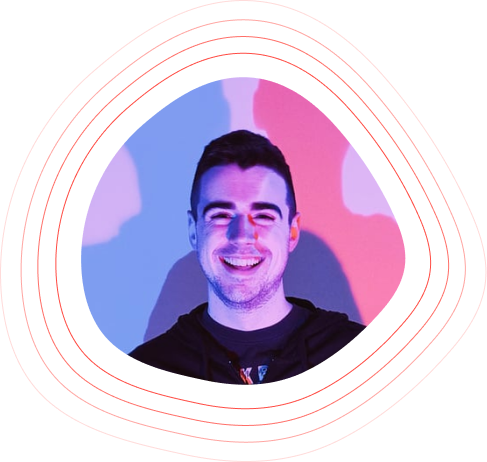 Over 30 years combined team experience in B2B marketing...
working with dozens of startups, mid-size and public companies.
Over 10 years of HubSpot expertise...
and continue to learn from it every day. Many of us have been with HubSpot since their early days!
Extensive experience across the buyer journey...
building high-impact systems from first touch to closed won.

B2B SaaS/Service and Agencies

Who are currently using - or want to use - HubSpot

And want to collaborate on better Marketing, Sales & Customer Success operations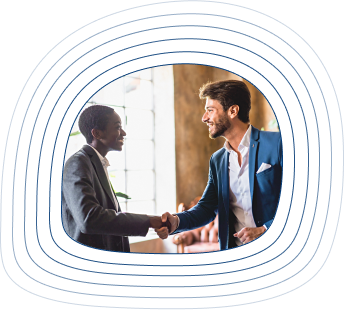 What are the results?
This SaaS went from 10% open rates to 48% opens and 17% CTRs.
---


This Tech Consulting firm went from disjointed campaigns to high-converting, measurable programs.
---

We redesigned their entire webinar funnel to create engaging content that got more registrations. And everything was cloneable to launch on a monthly basis.
This Transportation Technology firm went from Ineffective Emails with NO nurture strategy to engaging comms that Convert.
---

After cleaning their marketing lists and creating processes for importing clean contacts, we got these results after just 3 emails.
This B2B SaaS & Marketplace went from manually sifting through leads to automated qualification and prioritization.
---

We built an automated qualification system to remove unwanted contacts and focus the team on the people that truly mattered. Additionally, we automated several contact and deal-related tasks which improved efficiency and increased conversions.
Kind words from our clients

Fantastic service and VERY responsive


Connor and crew have been awesome to work with. We initially hired Fission for a short-term engagement to clean up our HubSpot environment and realized quickly that we would need them long term to ensure that we are building a high functioning and fast moving CRM system to drive sales and maintain relationships. Highly recommend Fission's team for their knowledge of HubSpot and their excellent and timely communication.

Wonderful Support and Service!
Connor and his team are amazing! We hired Fission to help us understand how to use HubSpot and tailor it to the needs of our law firm. From our first meeting I was blown away by the ideas Connor had. Minor changes to our system have made the biggest difference. Connor always has a solution for any problem we are facing, and the response time and turnaround time for any project the team is given is always quick! We couldn't be happier with our decision to hire Fission.

Solid Service, Proactive Support, Excellent Insights, Great Partner


As a growing business in a very competitive space, we've got a lot of things to work on and a deep need to watch our dollars. Fission has set up and directly manages our CRM. If i say they are "responsive", that would minimize how quickly modifications, reporting, and Dashboards are created, updated, modified. On the marketing front, we've got 3 folks internally, none of whom are experts when it comes to digital execution so we need a partner who brings knowledge, advice, guidance, and is willing to "turn the wrench". I get that with Fission.
We've made the Fission team an integral part of both our execution and our strategy when it comes to all our marketing efforts. Rather than just being a "vendor" who takes direction, Fission actively and earnestly engages with us. Their insight and expertise is sought after and trusted. Because we have a lot of "moving parts", i've come to expect (and receive) input from the Fission team, often before i ask.
They see stuff and make recommendations and have a plan based on our need and objectives... prior to me asking. It's great, frankly. I have given them significant liberties and the freedom to "do what you believe is best, measure it, and let's figure out if it's working". And i have yet to regret that decision. This is my first time working with them, and i'm more than satisfied with what i'm getting.

We were charged with quickly ramping up our digital lead generation efforts and needed some assistance with best practices as well as an extra pair of hands to get a lot of different campaigns and projects up and running. ...[Fission] is excellent at knowing how to set up processes in HubSpot not only for the marketing team to be able to extract data, but also for the sales team to be notified...Connor is a delight – he's truly one of our team members. He also is incredibly responsive – answering questions at all times of day or night!

As a hyper growth company, scaling HubSpot to meet our needs has been a challenge. Our Operations team has been stretched to support our growth and we work with Fission to support all of our CRM needs.
Connor engaged immediately and truly understands our business. He is able to provide value at a deep level from customized workflows to ABM and Support ticketing processes.

Fission was awesome!
I was extremely impressed with the Fission team and would highly recommend them to anyone who needs to up their HubSpot game! Connor is a sales ops wizard and his years of experience running HubSpot for a really operations-heavy company, having to take HubSpot to its limits, led to him having a lot of elegant solutions that I think other HubSpot experts probably wouldn't have.
Scope creep? Never heard of it...
We understand priorities change. This is why all our work is structured with flexibility in mind.
You either pay by the hour or get a fixed bucket of hours each month - and you can use them however you need. We'll work with you on prioritization to ensure maximum efficiency.
What do next steps look like?

1. Strategy Call
Ensure we are a good fit for your company and goals. You will always walk away with a couple next steps on improving your HubSpot.

2. Agreement
Just some light paperwork!

3. Onboarding + In-Depth Kickoff
After completing the onboarding checklist, we'll have a session to lock in HubSpot priorities and get up to speed on your business so we can start right away.

Our start time averages at 7 days after signed contract.

You'll join a private Slack channel and have direct access to our team of HubSpot experts.

4. It's Go Time!
We're off! We'll connect weekly to review work completed and ensure we stay aligned.
Book Strategy Call
Book your free strategy call today.
On the call, we will discuss your business' goals, current challenges, and the specific areas in HubSpot you should start to improve.
I always give away a HubSpot tip or two. Even if we don't decide to work together, you'll walk away with actionable next steps to improve your HubSpot.
Hourly
Pay As You Go
This is for you if:
You want the most flexibility possible
You have 1-2 projects you want to tackle
What you get:
Monthly calls to review HubSpot priorities
Monthly automation reviews and cleanup recommendations
Complete CRM audits (every 3 months)
Complete flexibility in projects in HubSpot
Pay Structure:
Low Monthly Fee + Reduced Hourly Rate
*Regular meetings and automation reviews not included in your hours
Subscription
Simple retainer with complete flexibility
This is for you if:
You are looking for a part-time HubSpot expert to work with you and your team
You already have 3+ HubSpot projects to tackle
What you get:
40 hours/month to use as you need
Bi-monthly or weekly calls to review HubSpot priorities and projects*
Monthly automation reviews and cleanup recommendations*
Complete CRM audits (every 3 months)
Complete flexibility in projects in HubSpot
Pay Structure:
Flat Monthly Fee with Fixed Monthly Hours
*Regular meetings and automation reviews not included in your hours

Discounts are offered starting at 3 month commitments
Need a new HubSpot setup?
Just starting out? We'll build your HubSpot CRM so it's aligned with your business from day one.
Get Your HubSpot Set Up
Work smarter, not harder.
We focus on optimizing your CRM to save your team 20+ hours/week. (Plus, we're up to 40% more affordable than hiring a full-time CRM, Marketing, Sales, or RevOps Manager).
Book Strategy Call